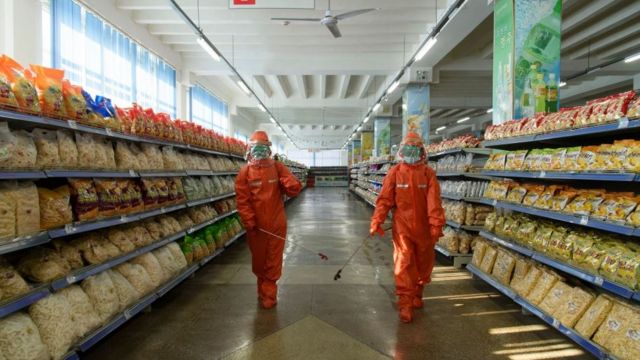 The rapidly spreading Covid-19 outbreak in North Korea is a "major disaster" for the country, its leader Kim Jong-un has said, according to state media.
Kim announced an all-out battle to tackle the spread of the virus during an emergency meeting.
The move comes after the first cases were confirmed, although experts believe the virus has probably been circulating for some time.
It is feared that a major outbreak could have dire consequences in North Korea.